Sheep to Shop
Bluff Cove Tweed
Bluff Cove Farm is the home of Falkland tweed.
The farm is owned by the Kilmartin family.
Herds of wild cattle used to roam this land. On his famous ride in 1833 from Port Louis, East Falkland, Charles Darwin killed and ate one of these wild cattle by Smoko Mountain.
The early pioneer farmers eradicated the wild cattle and started to fence the land for sheep.  Bluff Cove has been producing wool for over 150 years. The wool was exported to Bradford in England, which was the centre of the world wool trade.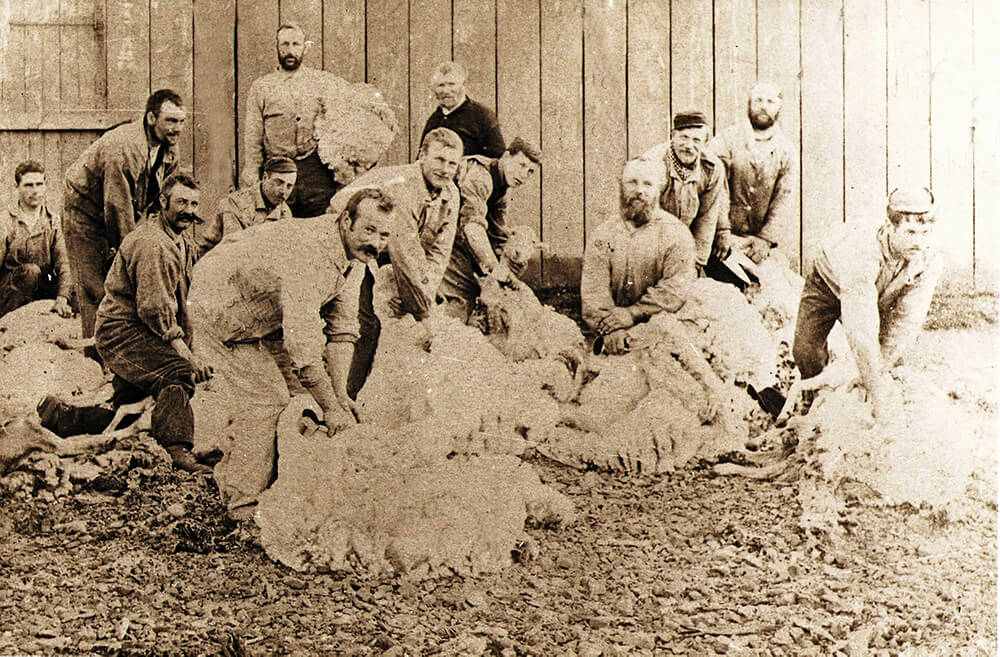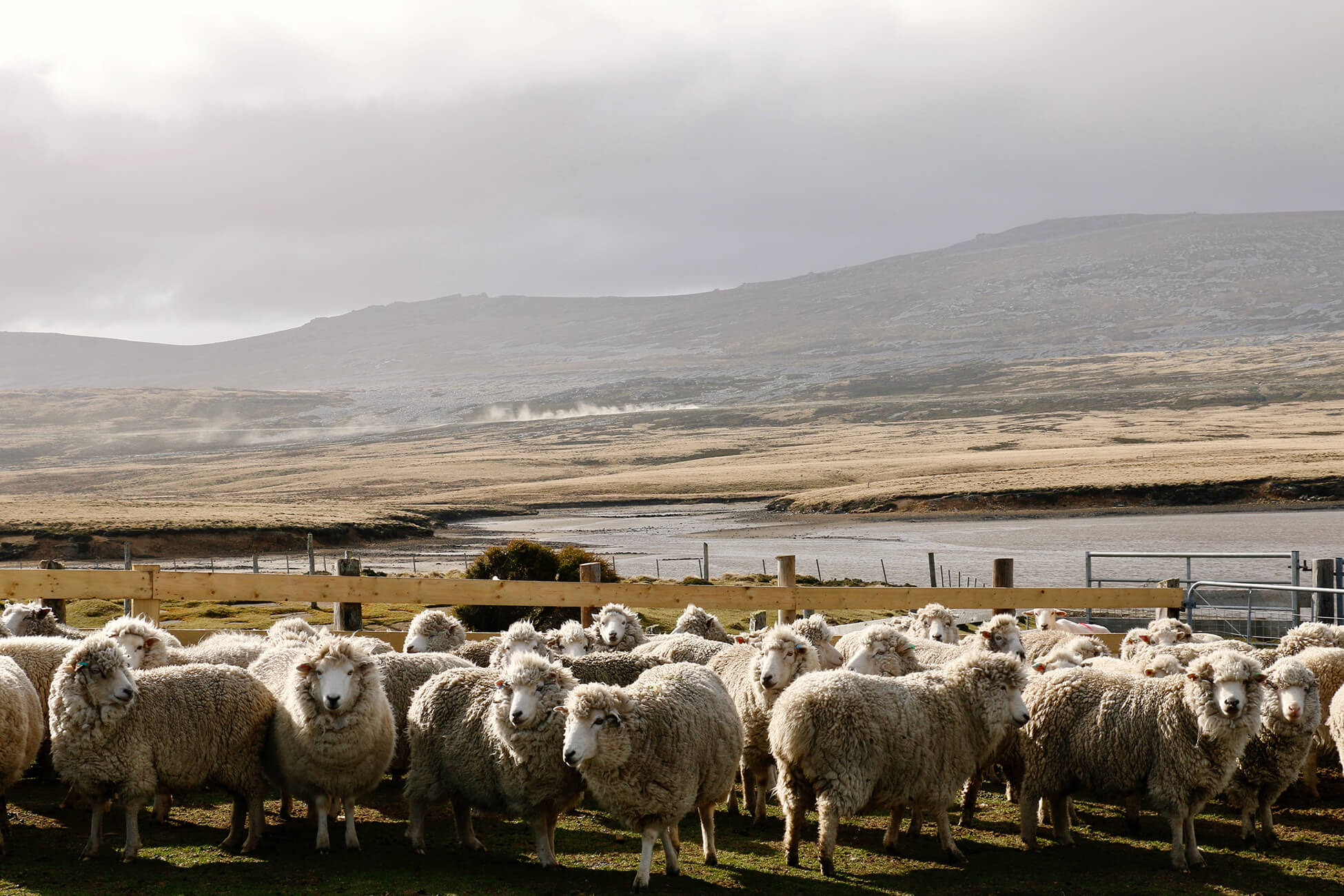 Kevin and Hattie Kilmartin continue to export high quality wool from their flock of 4,000 Merino-cross Perendale sheep.
Once a year, the sheep are shorn in the farm woolshed. The fleeces are baled and shipped to England.
The best quality wool is scoured, spun and woven with a herringbone twill pattern into a beautiful 100% pure new wool tweed fabric that is sold to our visitors.
Designed by Hattie with Lovat Mill in Scotland, the tweed is inspired by the colours and textures of the Falkland landscape and seascape.  It is hand-finished at Bluff Cove and is the only Falkland tweed.
We have tweed throws, knee rugs, shawls, scarves, hats, caps, cushions, bags, purses, paperweights and many other sumptuous Bluff Cove tweed gifts for sale in our shop.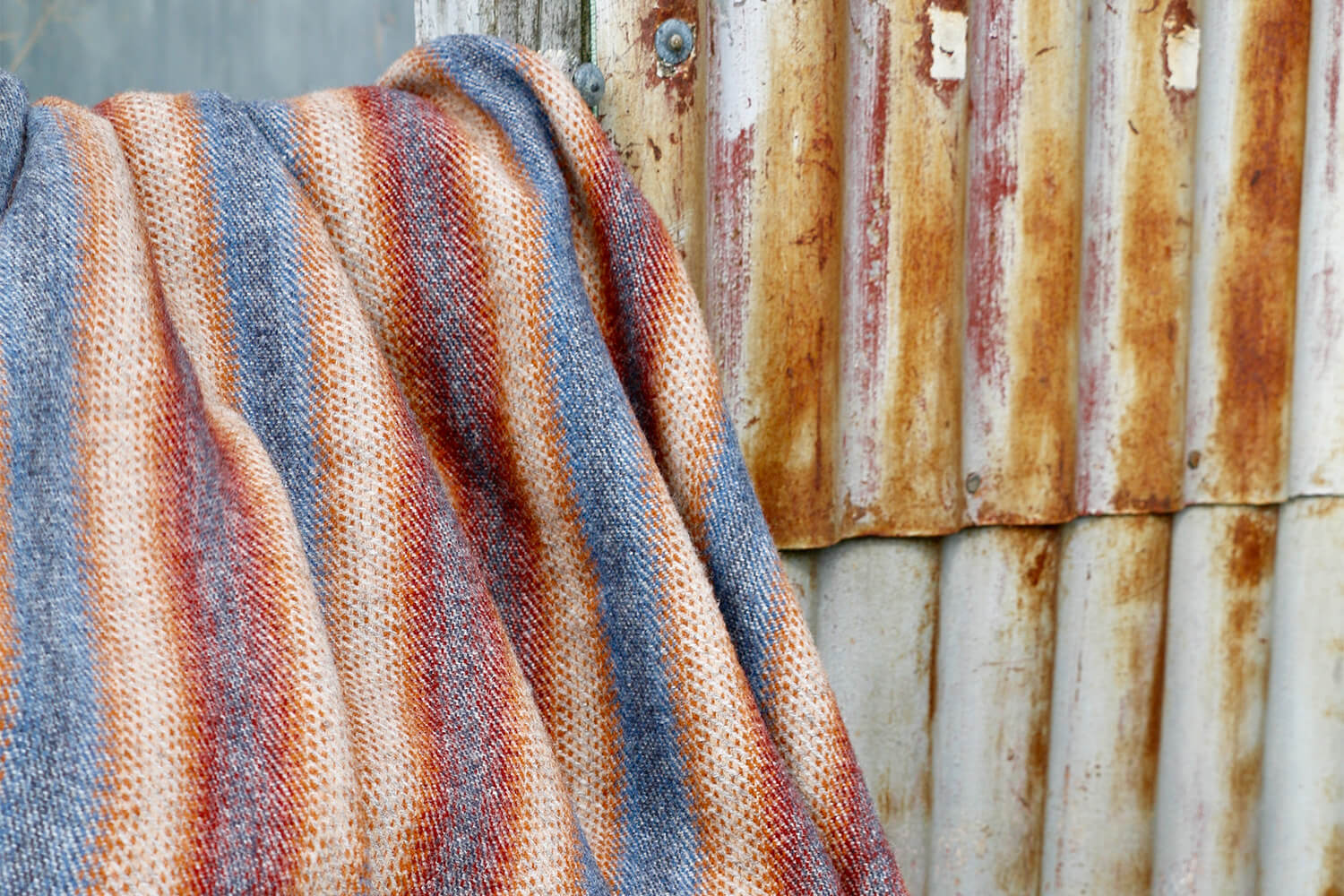 Hattie's newest design, Falkland Wriggly Rust, reflects the salt-rusted wriggly tin of the weather-beaten farm buildings in the Falklands. The wave weave in our third tweed, undulates like the corrugated tin that shield the sheds from the tempestuous sea storms sweeping in from Antarctica.
Find out more about Hattie's Journey and our unique Tweed in a Selvedge article here.
From farm to fabric, the Bluff Cove Tweed story