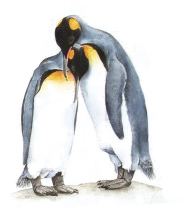 Discover Bluff Cove Lagoon
See King, Gentoo and Magellanic penguins and other abundant Falkland bird species up close during this three hour award-winning scenic excursion to Bluff Cove Lagoon; a privately owned wildlife haven.
Passengers are pampered from pier to penguins and back by the enthusiastic Bluff Cove team who love entertaining our guests.
Hattie's home-baking is served in the legendary beachside Sea Cabbage Café.
By the café is the most exclusive gift shop in the South Atlantic and Bluff Cove Museum, telling the story of the farm and Falkland life.
So much more than just a penguin tour; it is also a fabulous combination of Falkland hospitality and the Islands' characterful pioneering heritage.
Enjoy adventure in comfort. The Falkland Islands may be desirably distant; once landed in Stanley, Bluff Cove Lagoon is comfortably close.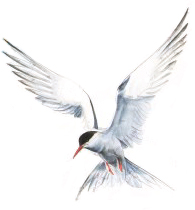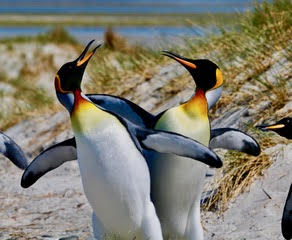 After a 996 day break, caused by the global pandemic, we are enthusiastically welcoming the return of our cruise ship guests this season.
read more
Bluff Cove Lagoon Tours has been awarded "Best Wildlife Tour Company 2017" – Falkland Islands, in the 2017 Hospitality Awards, hosted by LUX Magazine.