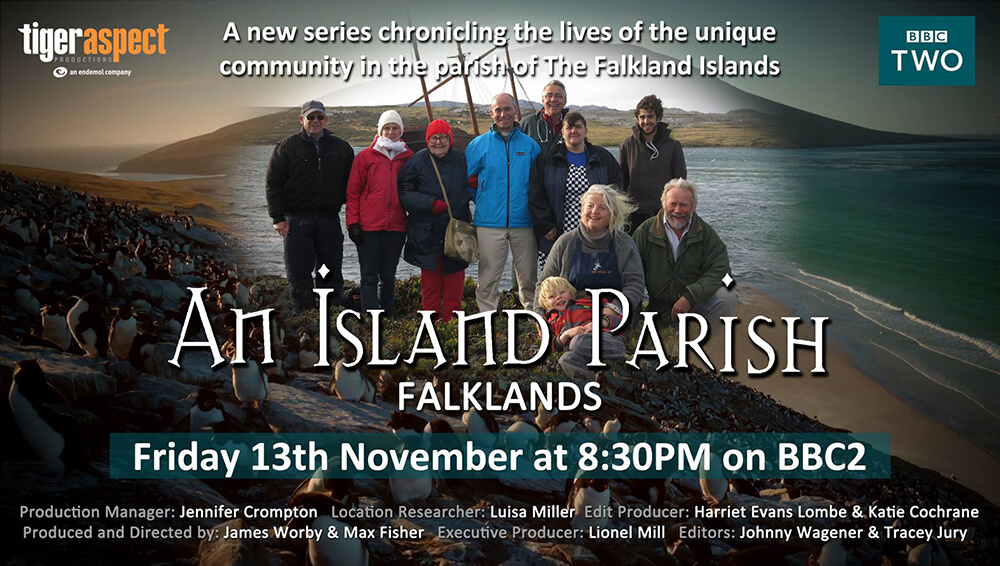 Bluff Cove starred in both series of the BBC's Island Parish – Falklands. Due to popular demand the BBC has recently repeated both series on BBC2.
Radio Times article – Follow An Island Parish to the Falklands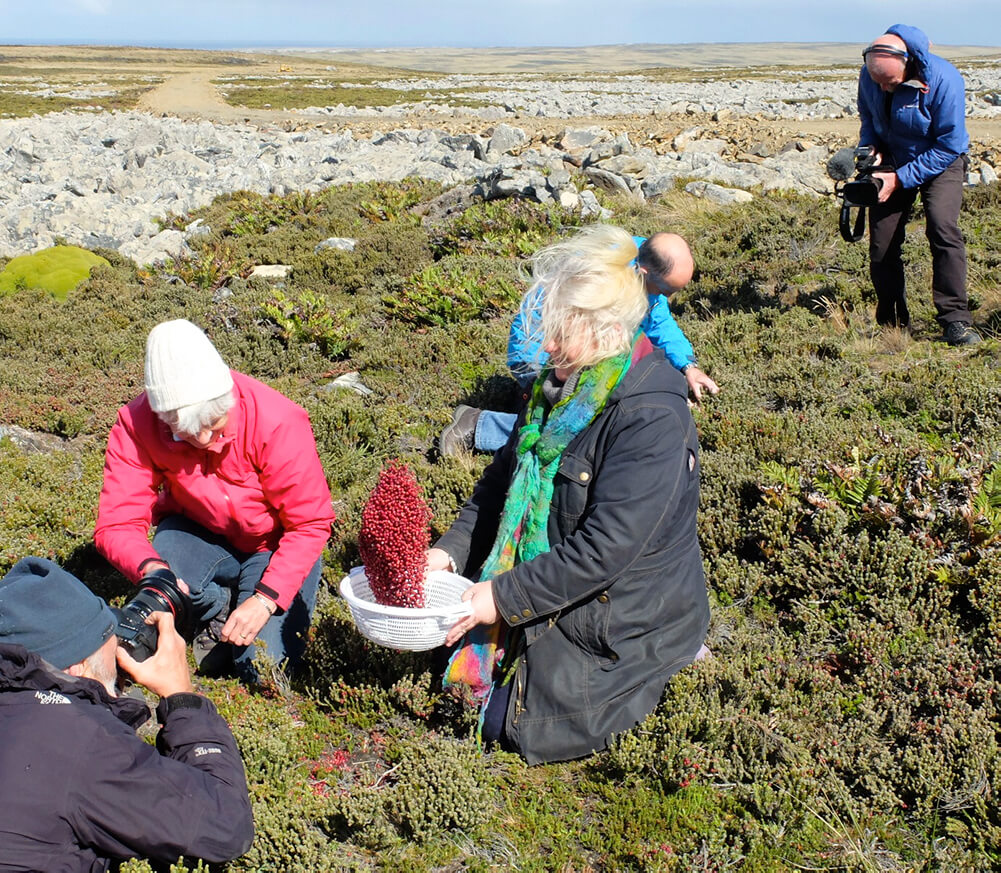 Here Hattie is pictured being filmed picking Diddle Dee berries with the vicar and his wife.